por: AXel Rivera
_______________________
El pasado 28 de Agosto se estuvo celebrando el "Free Skate Day and Demo Famous" @ Moisty Skatepark, Bayamon!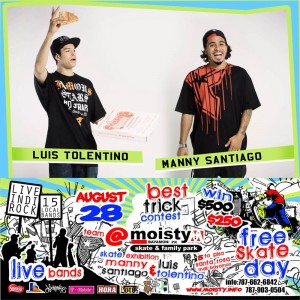 Durante este día estuvieron bandas Hardcore tocando en vivo mientras en el skatepark todos podían correr de gratis.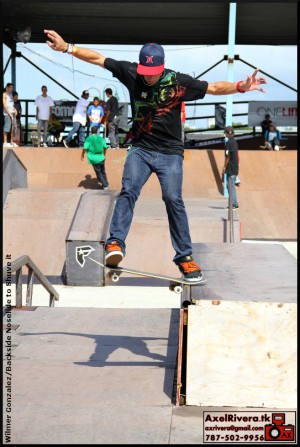 Wilmer Gonzalez/Backside Noseslide to Shuve it
A eso de las 2:00pm comenzó el demo de Famous con Luis Tolentino, Manny Santiago, Duhamel Rodriguez, Teddy Jr,  y Orlando Ramos.
Este sesh se dio muy bueno y pudimos ver el dominio y la consistencia de estos skaters.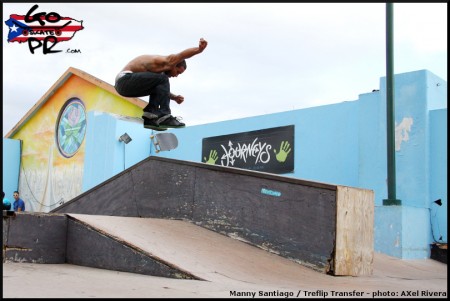 Manny Santiago/360Flip Transfer
Mientras caía el sol se estuvo celebrando el best trick que incluia la parte de los ledges y el pasa mano.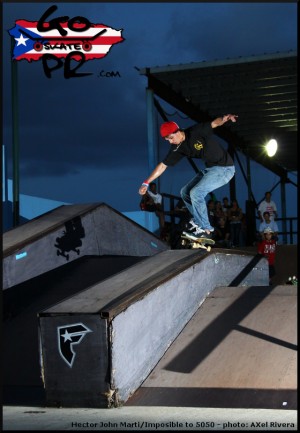 Hector John Marti/Impossible to 50-50
Este best trick lo ganaron Hector John Marti en primer lugar con un impossible to 50-50, Teddy Jr. en segundo con 360flip to 50-50 y Bryan correa tercero con un huge backside Five O.
A continuación pueden disfrutar del video y la foto galeria del demo:
Video:

Video por J.J. Rivera & Teddy Jr.
Galeria:

fotos por AXel Rivera
por Christina Acevedo
Como construir un parking block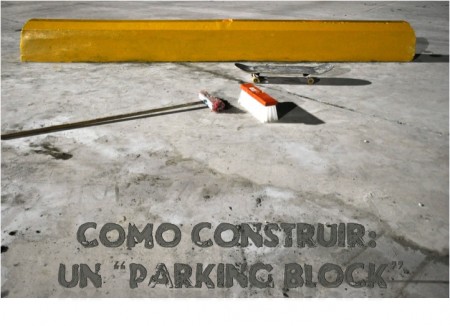 Luego de 3 intensos días de mucho cemento, herramientas, esfuerzo y sudor, terminamos el primero de varios "spots" nuevos para el skatepark de Arecibo. Los materiales se consiguieron en su mayoría con el dinero de las inscripciones de competencias en el parque y lo demás, a pulmón. Se solicitó un permiso a la alcaldía para construirlos, el que fue otorgado después de algunos inconvenientes burocráticos. Asi que, después de varios soles y lunas, les compartimos nuestra manera de hacerlo. Que viva la autosuficiencia!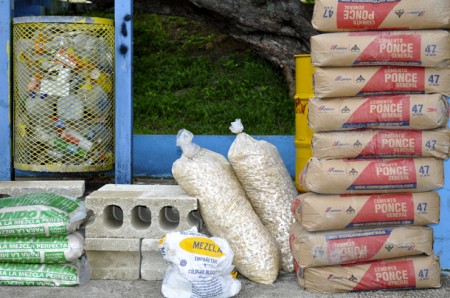 1. Tener todos los materiales a mano, organizados y listos para utilizarse. Recomendamos tener una lista de los materiales y herramientas necesarias.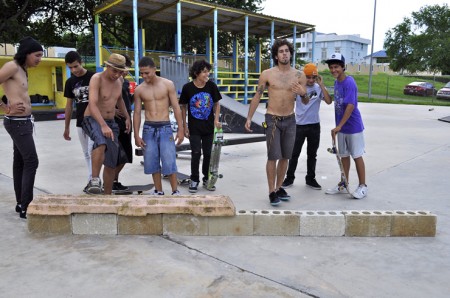 2. Acomodar los parking blocks encima de una fila de bloques, para medirlos y asegurarse de la forma en que lo quieren.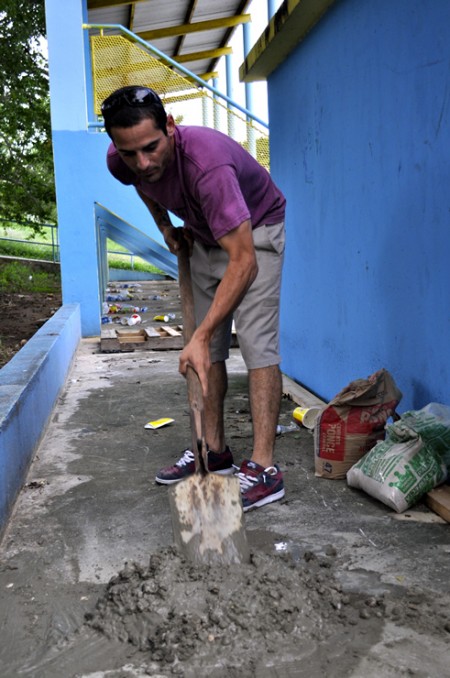 3. Hacer la mezcla de cemento. En nuestro caso, compramos cemento, piedra y arena y algunos sacos de "concrelisto" (que no tiene piedra), para el empañete y toques finales. Importante mezclarla bien y mantenerla humeda.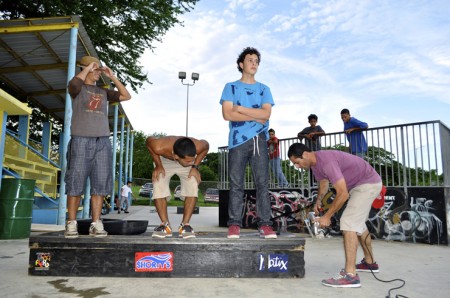 4. Se cortaron 4 pedazos de varilla de 1/2″ para fijar el parking block al piso.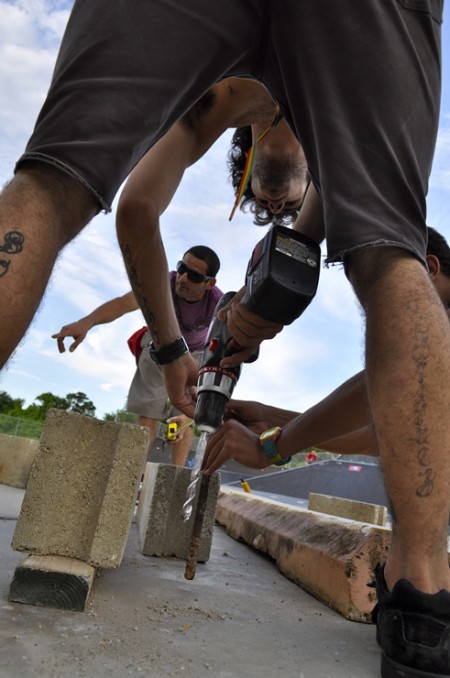 5. Taladrar el piso unas 10″. Estos serán los espacios donde luego irán las varillas. Nota: súper importante medir que los boquetes del piso cuadren con el boquete del bloque de cemento y a su vez con el boquete del parking block para que la varilla quepa derecha y completa.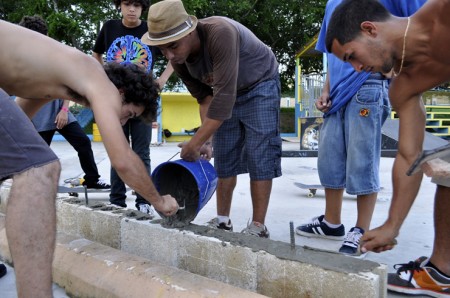 6. Una vez puestas las varillas (ver en foto), se rellenan los bloques con cemento.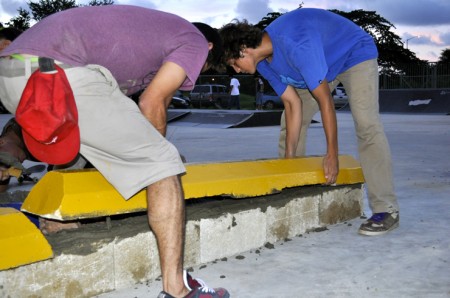 7. Poner el parking block encima de los bloques, metiendo las varillas por los boquetes del parking block (si el parking block no tenia los boquetes ya, hay que hacerselos antes).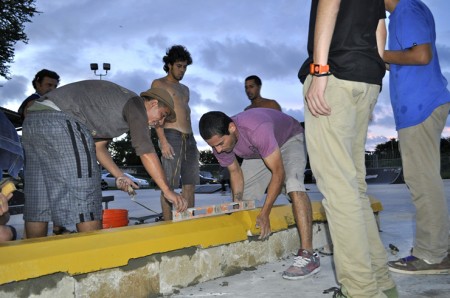 8. Nivelar ambos parking blocks. Asegurarse de que queden lo mas parejos posibles, porque luego el espacio del medio se rellena con cemento y se lija para que quede plano.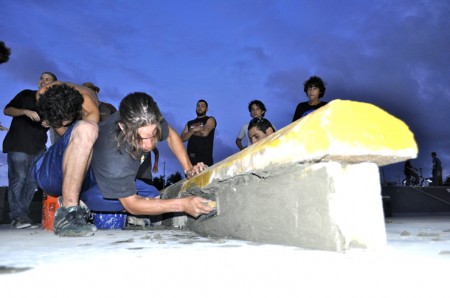 9. Rellenar el espacio debajo de lo que sobresale del parking block, con cemento. Este paso se repite varias veces en lo que el cemento se seca un poco y se le puede poner otra capa, hasta hacer el obstáculo del mismo ancho que los parking blocks (fotos 9, 10 y 11).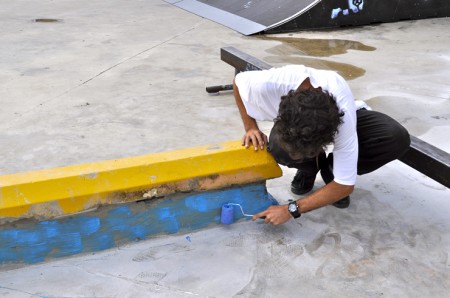 10. Si el cemento se seca, hay que "pintarlo" con "cerobond", o bonding, que es un material para pegar cemento con cemento porque una vez que el cemento se seca, no se le pega la nueva mezcla de cemento mojado.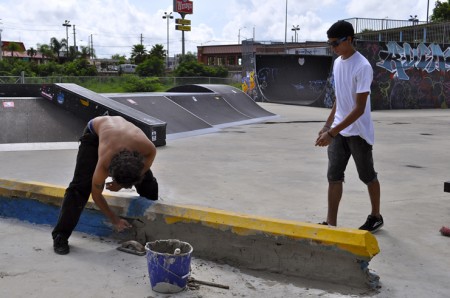 11. Se sigue rellenando. Al final se le da una capa de empañete con la herramienta "frota" y se deja secar.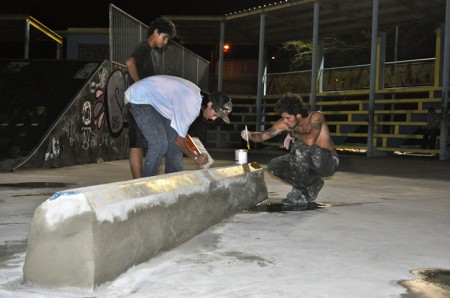 12. Toques finales: limpieza y pintura de aceite para que resbale y dure mas.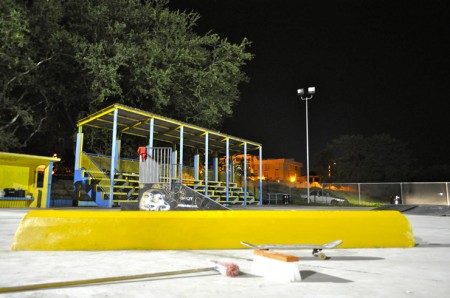 13. Tadaaaaa! Dejarlo secar bien de cemento y pintura, aproximadamente un día. Curar con cera. Curarte tu. Enjoy!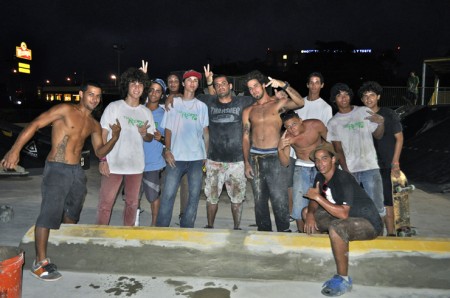 14. Gracias a todos los que colaboramos: Weslye, Duhamel, Eduard, Palito, Topo, Kenyi, Christian y en especial a Norbert que viajó todos los días desde Mayaguez a ayudarnos FULL. Gracias!
Spot construido por los skaters locales de Arecibo, Norbert Machado entre otros. Gracias a esos boys que se fajaron dia y noche para crear!
__________________________________________________
Este articulo es traído a ustedes como una colaboración de Christina Acevedo para GOSkatePR.com. Si estas interesado en participar con nosotros comunicate conmigo atraves de email o facebook:
Email: axrivera@gmail.com
Facebook: http://facebook.com/axrivera
por AXel Rivera
Dovier Chinea is a Little Tech Beast in Skateboarding! mas na digo…
Filmed by: Alexis Rivera, Manuel De Leon, Alberto, "Gato"
por AXel Rivera
Hace unos dos dias Charlos Padilla me pasa este video por el facebook y me detuve a verlo. Rapido me pompie y le dije a Charlos para postearlo en GOSkate ya que encontre que tenia un calibre bastante pesado y era digno de exponerlo.
Disfruten!:
"Editado Por Charlos Padilla , Torre Peral Tour feat Orlando Otero , Manuel De Leon, Luis Rodriguez & Charlos Padilla , Musica Por Los Petardos , Buena Vista Social Club, www.orlandooteroracing.com . C1RCA footwear , RockStar Bearings ."
http://skatelifepr.blogspot.com/
Aqui les presento un blog de los skaters del centro de la isla. Este portal es generado entre un par de boys de Cayey con la colaboracion de la nueva escuela de Aibonito. Los invito a que se den la vuelta y disfruten del material de estos muchachos!