El primer video en la calle de New West Films
Jaime Baeza, Angel Garcia, Hector Marti, Johnerik Feliu, Angel Lopez
Directed
Filmed and Edited by: Gustavo Torres
Canal de youtube: http://www.youtube.com/NewWestFilmsTV
Song by Indigo – Las ovejas y los lobos
Espero puedan disfrutar de este video que quise compartir con ustedes. Aveces nos quejamos y frustramos por que no nos salen ciertos trucos o tenemos miedo de brincar ciertas escaleras pero miren como las ganas de querer hacerlo logran que algo que pareceria imposible vaya mas alla de eso. Sigan practicando que a la larga seran buenos si se lo proponen!
AMAZING skater! brought to you by Funny Pictures
por Axel Rivera
El Mad Rican Lord of the Boxes escribe una pagina mas en la escena de skateboarding underground de P.R.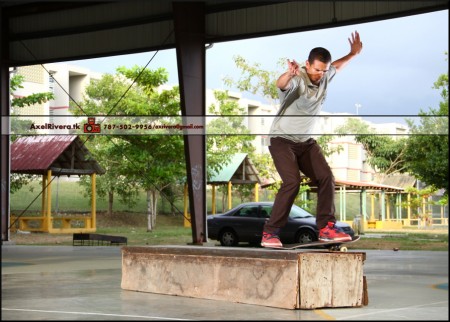 En una cancha del pueblo de Sabana Grande se hubican un par de boxes y sendo corillo de skaters que te hacen sentir como en familia.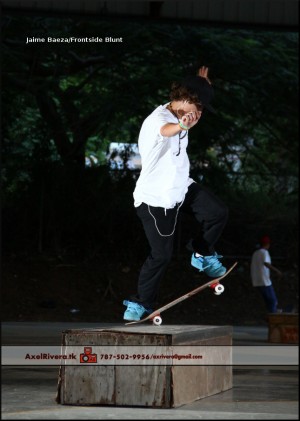 Este evento estuvo lleno de mucho tecnisismo y una fuerte competencia entre muchos corredores quienes dieron su maximo para conquistar este titulo.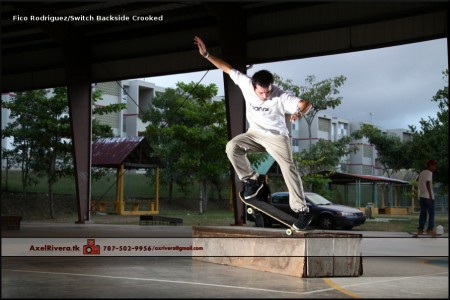 Al finalizar el Lord of the Boxes se llevo acabo el m00d Hardware Best trick en uno de los boxes donde Fernando Quinones nos demosotro el gran potencial de lo que es ser un "Tech Skater" con su Varial Heelflip Backside Nosegrind y luego rematando con un Nollie Kickflip Backside Nosegrind to Reverse.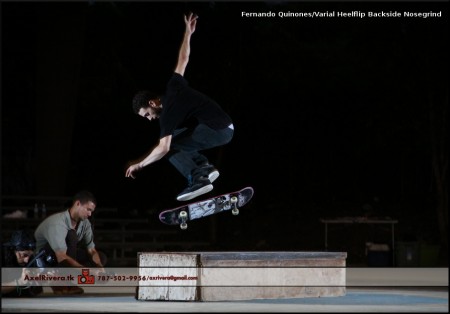 Felicidades a los ganadores:
1. Fico Rodriguez
2. Fernando Quinones
3. Yariel Melendez
4. Jaime Baeza
Best Trick:
Fernando Quinones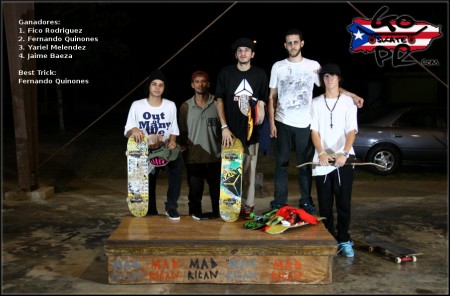 Video:

Galeria:

Después de casi un año que demolieron el skatepark viejo ya casi esta ready el Skate Plaza del pueblo de Cabo Rojo. Primer día que llegamos para ver como estaba eso, primer día que montaron los rails, primer día que los skater pudieron correrlo y yo tuve la oportunidad de presenciar y retratar algunos de los primeros trucos que se bajaron en diversos spots, aquí parte de ellos: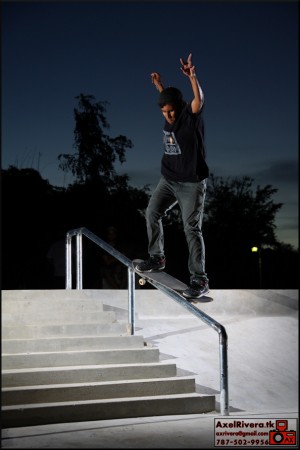 Angel Garcia/Frontside Smith Grind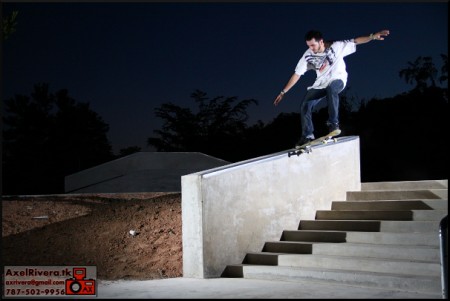 Fico Rodriguez/Baciside Nose Slide
El día de ayer volví a ir al parque y nos encontramos con Adadin Feliciano quien vino de USA y esta residiendo en Yauco :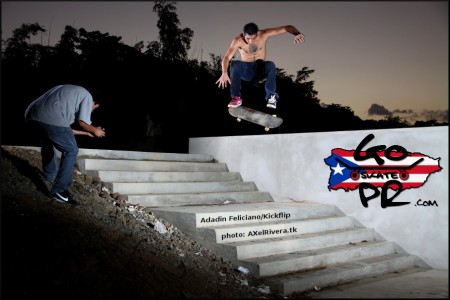 Adadin Feliciano/Kickflip
Juan Garcia Part from LA Scum on Vimeo.
West Los Angeles skateboarding Juan Garcia "Don Juan" and friends Mad Rican Rasta Lou Dan Lieber Sam Baptista Marko Jazbinsek.
_________________________________________________
Este vídeo es traído a ustedes como una colaboración de Juan Garcia "Don Juan"  para GOSkatePR.com. Si estas interesado en participar con nosotros comunicate conmigo atraves de email o facebook:
Email: axrivera@gmail.com
por AXelRivera.tk
Luego de un día tan duro como el 28 de agosto donde participamos del snickers urbania, Demo Famous en el Moisty y Electric Daisy Carnival nos levantamos (no tengo idea de como) para darnos un tour por el viejo San Juan con Manny Santiago y Luis Tolentino. La calor estaba demente y el sol en high y aun así llegamos al viejo San Juan a eso del medio día para irnos a explorar. Después de andar por diversas calles por un rato llegamos a una plaza buscando un Manual Pad pero ya lo habían removido. Así que caminamos por alrededor de la plaza y Manny decidió tirar un gap un poco peculiar como pueden apreciar en la siguiente foto: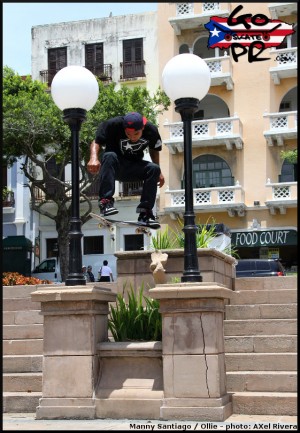 Manny Santiago/Ollie Por el Medio
Seguimos con el tour y Luis Tolentino decidió grabar una linea incluyendo destacar su POP y el que no sepa de lo que hablo que analize la siguiente imagen:
Luego de generar un poco de footage por las calles del Viejo San Juan decidimos llegarle a la plaza de al lado de Ballaja donde seguimos con la producción hasta que la batería se agoto y nosotros también.
Gracias al Representante de Famous por todo!
Disfruten del video y de la galeria de fotos!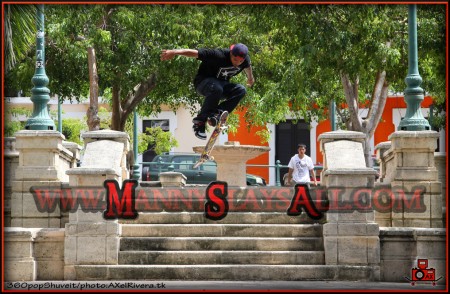 Manny Santiago/360 Pop Shuve it
Video:
Fotos: