Saludos amigos, el pasado 4 de noviembre se estuvo celebrando las "Skatronales" de la ciudad de Peñuelas. Esto consistió de un evento de skateboarding dentro de las fiestas de pueblo o mejor conocidas como fiestas patronales. Aquí les comparto esta galería de fotos que tome durante la competencia. Enjoy!
Aqui les presentamos una colaboración de Teddy Jr. Enjoy!

Mayaguez es un pueblo que de una forma u otra busco el dia para ir encontrarme con lo amigos del area oeste.
Esta vez fui a Mayaguez con el proposide hacerle la imprecion a las tablas de S.T.A.F.F. Skateboards en la factoria de Sindicato Skateboard Clothing.
Y aproveche y me tire a la plaza de patineta que para mi despedida una gran tromba marina pudo ser captada por el lente de la camara chequeatelo al final del video!!
Gracias a:
Sk8Shop San German
S.T.A.F.F. SkateboardsSindiacto SKateboardClothing
Una tarde de estas tuvimos la visita de Papo Films junto a Robert López, Dovier Chinea y Steven Montero por el skate plaza de la ciudad de Ponce. Aquí les compartimos el video producido durante ese dia y las fotos que obtuve durante la sesión
Fotos:

Aquí les compartimos un video de parte de "Center Crew Films" quien nos trae un preview de un documental que esta en filmación donde se recoje el progreso de el skateboarding en Puerto Rico. Gracias a Wilmer González por la colaboración! Enjoy!
Riders: Jensen Torres , Yadriel "JAY" Gonzalez & Wilmer Gonzalez @ Ponce skate plaza .
Preview of the "'south side part" of the upcoming short film " Demo- documental ".
Filmed & Produced by: Wilmer Gonzalez & Center Crew Films
Music by : Bonovo
Saludos amigos, hoy les traigo una nueva colaboración de parte de OrlyRaSk8TV!! Enjoy!

Orlyrask8 TV!!! Presenta el Segudo Tour al Skate Plaza de los Caobos Pone, PR con Alexis Rivera, Fico Rodz DEC, Juan "Koly" Santo, Carlos Padilla, Dhamel Rodriguez, Steven Montero
Aqui les comparto una nueva entrega de Gustavo Torres con un video de el skateplaza de Cabo Rojo. Disfruten!
New West Films presenta – Mundo Extraño
Alexis Rivera, Jaime Baeza ,Fito Dumeng, Edward Beauchamp, Julio Rodriguez, Juan Carlos Cuevas, Gustavo Torres, Dereck Ramos, Hector Marti, Angel Ramirez,Jose Cruz, Jose Chiqui Colon
Directed, Filmed and Edited by: Gustavo Torres
Canal de youtube: http://www.youtube.com/NewWestFilmsTV
Saludos amigos, hoy les comparto una colaboración por parte de Julio Rodriguez de Xlogic Films donde nos muestra una colección de 2 dias en el nuevo Skate Plaza de Ponce. Para hacerlo mas interesante también añadí una selección de las fotos que obtuve durante esos dos dias de filmación. Difruten!

Aquí un video clip 2 dias en el nuevo skateplaza de Ponce en Caobos el paraiso oscuro con…Jomar Ortiz, Andres Mora, Julio Rodz, Manuel Claudio, Joel Aibonito, Joan Rivera, Yamil, Jenssen Torres, Fico Rodz, Kevin Negron, Issac Martinez, Steven Owen, Christian Perez, Yariel Melendez, Johnerick Feliu y Jose "Chiqui" Colon
It is what it is…Have fun!!! Huyuyuiii
Filmed N Edited: Julio Rod
Canal de Youtube: https://www.youtube.com/xlogic420
http://www.goskatepr.com
http://www.todobienskateboarding.com
 Galeria de fotos:
Aquí les traigo una selección de fotos del nuevo Skate Plaza de la ciudad de Ponce Puerto Rico. Espero les gusten!
Para muchas más fotos pueden accesar a www.AxelRivera.net/blog
Enjoy!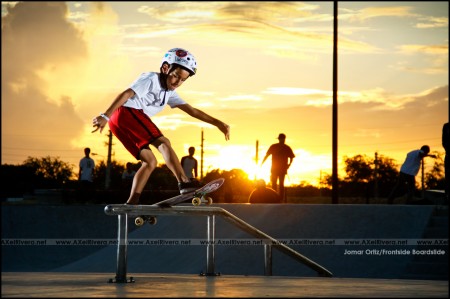 Jomar Ortiz/Frontside Boardslide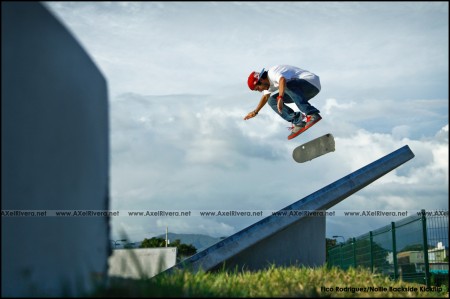 Fico Rodriguez/Nollie Backside Kickflip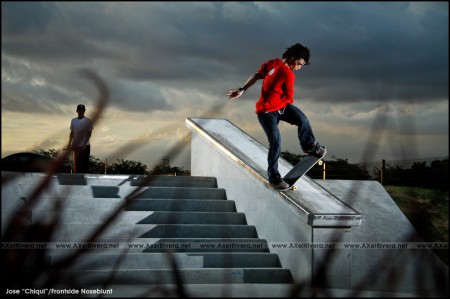 Jose Angel Colon "Chiqui"/Frontside Noseblunt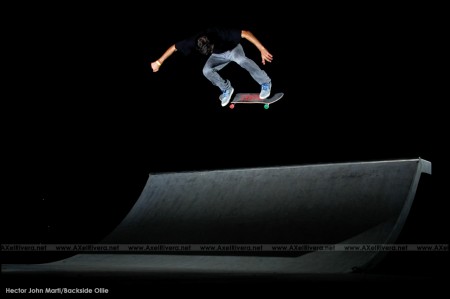 Hector John Marti/Backside Air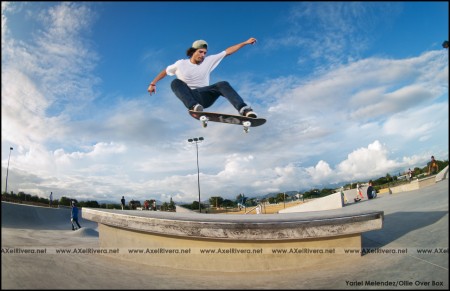 Yariel Melendez/Ollie Over Box
Saludos Patineteros, hoy les presento un video traido gracias a "Los Parceleros" dejandonos ver lo que esta sucediendo en la "new school" de la escena de Ponce ahora con el recien inagurado Los Caobos Skate Plaza. Enjoy!

Editado por Jonathan Caraballo
Filmado por Edwin Matos
Canal de Youtube: http://www.youtube.com/J0HNJ0HN09
Cancion: Tego Calderón – Mil Cosas
New West Films presenta un minuto de Skate en el Cesar Cuevas Skateplaza de Cabo Rojo.
Jose Cruz, Christian Perez, Derek Ramos, Alexis Rivera, Teddy Jr, Gustavo Torres, Fito Dumeng, Jaime Baeza, Julio Rodriguez, Jose Chiqui Colon, Hector Marti
Filmed and Edited by: Gustavo Torres
Canal de youtube: http://www.youtube.com/NewWestFilmsTV
Song by Los Gallos – Leche con Quik