New West Films presenta un minuto de Skate en el Cesar Cuevas Skateplaza de Cabo Rojo.
Jose Cruz, Christian Perez, Derek Ramos, Alexis Rivera, Teddy Jr, Gustavo Torres, Fito Dumeng, Jaime Baeza, Julio Rodriguez, Jose Chiqui Colon, Hector Marti
Filmed and Edited by: Gustavo Torres
Canal de youtube: http://www.youtube.com/NewWestFilmsTV
Song by Los Gallos – Leche con Quik
Hoy les presento una colaboración de un fotógrafo de el área de Aibonito quién nos trae un set de fotos que nos muestra parte de lo que sucede en su pequeña escena. Disfruten de las fotos!
Fotografias por Gabriel Pagan.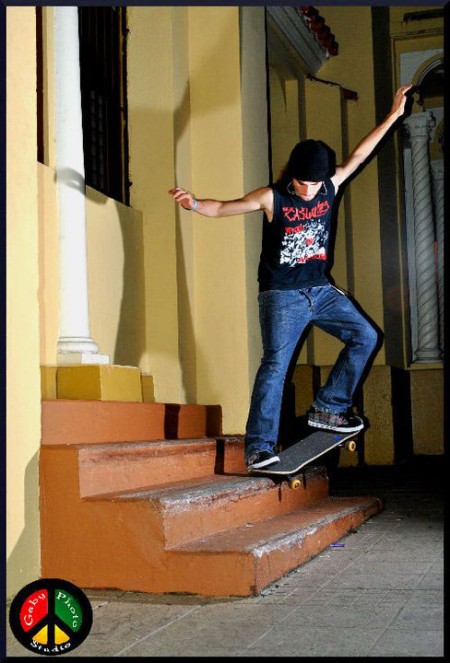 Christian Ortiz/Backside Crooked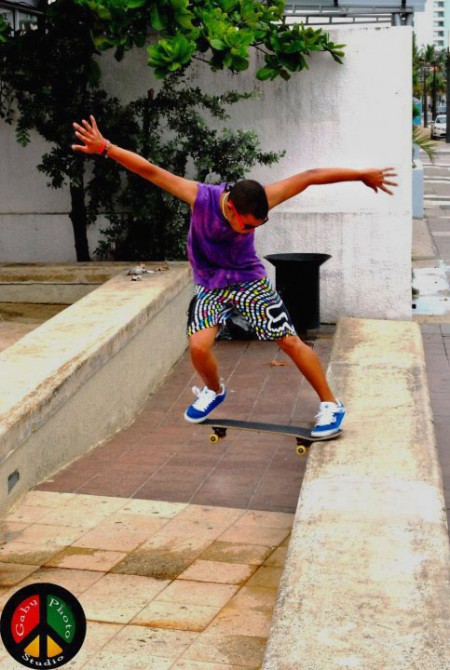 Kevin Santos/Frontside Noseslide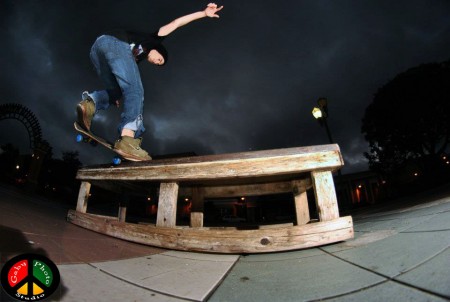 Christian Ortiz/Frontside Nosegrind
El primer video en la calle de New West Films
Jaime Baeza, Angel Garcia, Hector Marti, Johnerik Feliu, Angel Lopez
Directed
Filmed and Edited by: Gustavo Torres
Canal de youtube: http://www.youtube.com/NewWestFilmsTV
Song by Indigo – Las ovejas y los lobos

Nuevo Video del Tour al Skate Plaza de los Caobos Ponce, PR. Alexis Rivera, Duhamel Rodz, Manuel De Leon, Yariel Melendez, Orly Colon, Teddy Jr. y Jenssen Torres. Filmed and edited by Orly Colon ORlyrask8 TV!! ©
El primer video de New West Films en el Cesar Cuevas Skateplaza de Cabo Rojo.
Johnerik Feliu, Jaime Baeza, Adadin Feliciano, Angel Garcia, Jose Cruz,Angel Lopez, Gustavo Torres, Angel Ramirez, Hector Marti, Teddy Jr, Juan Carlos Cuevas,
Directed
Filmed and Edited By
Gustavo Torres
canal de youtube: http://www.youtube.com/NewWestFilmsTV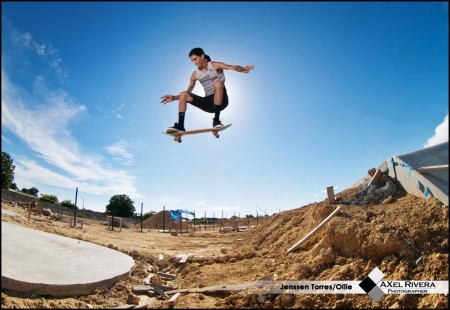 Después de alrededor de 2 años fuera quiero anunciar que hoy 19 de Noviembre de 2012 regresamos al aire!
Ahora mas fuerte que nunca continuaremos documentando y exponiendo la escena de skateboarding de Puerto Rico.
Queremos hacerte parte de esto, colaboradores de foto, video y texto son bienvenidos!
Espero puedan disfrutar de este video que quise compartir con ustedes. Aveces nos quejamos y frustramos por que no nos salen ciertos trucos o tenemos miedo de brincar ciertas escaleras pero miren como las ganas de querer hacerlo logran que algo que pareceria imposible vaya mas alla de eso. Sigan practicando que a la larga seran buenos si se lo proponen!
AMAZING skater! brought to you by Funny Pictures