King of Carolina!
por AXel Rivera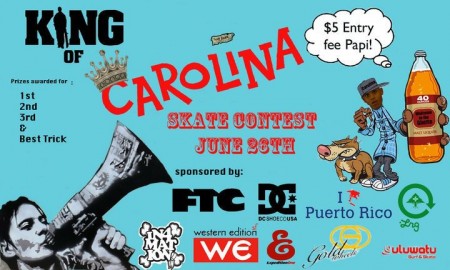 El dia 26 de Junio se estuvo celebrando el King of Carolina Skate Contest en el "Moho Park" de Carolina. Este evento conto con la participacion de Mat Miller y Brad Johnson como parte de los jueces. Lamento que llegue un poco tarde y no pude presenciar las categorias de novato e intermedio. Solo pude cubrir la final de la categoria de Open. Espero que disfruten de las fotos:
Galeria:

Resultados
Categoria Open:
3cer lugar: Danny Rivera "Danny Juncos"
2do lugar: Roberto Santana
1er lugar: Dovier Chinea
One Response to King of Carolina!