Lord of the Lines 2 @ Arecibo Skatepark(report)
por AXel Rivera
www.AXelRivera.tk
Matix Lord of the Lines en Arecibo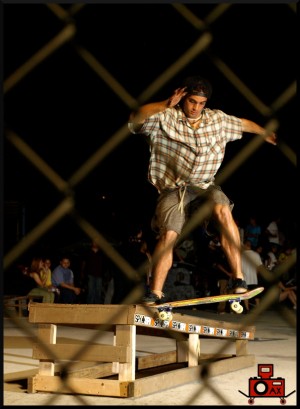 Alexis Rivera
Halfcab Noseslide
Se dice que fue uno de los contest mas largos hechos en PR, al menos yo estuve desde las 11am hasta las 11:30pm y aun estaban cuadrando los lugares cuando me fui.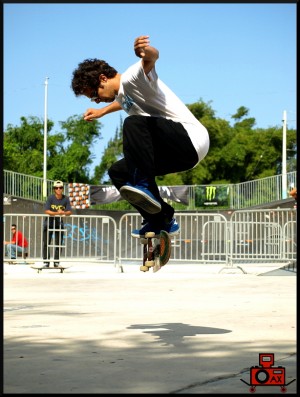 Primero fue un skategame que duró toda la tarde con sobre 60 participantes luchando 1 contra 1.
Mientras el día transcurría tome un par de fotos de lo que estuvo pasando en el resto del parque.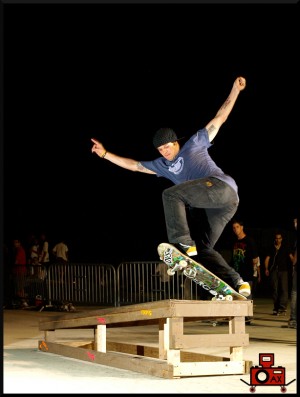 Robert López
Frontside Bluntslide
A la caída de la noche llego la policía municipal con una planta eléctrica y unos focos que pusieron la sección de la linea como si fuera de día.
Resultados:
Lord Of the Lines
1. Robert López – Guaynabo
2. Yariel Meléndez – Bayamon
3. Javier Gutierrez – San Juan
Game Of Skate
1.  Omar Hernandez – Quebradillas
2. Hector John Marti – Cabo Rojo
3.  Robert López – Guaynabo
Espero disfruten del resto de las fotos y del 2qnpstv para que vean lo que sucedió allí.
Video:

Fotos:
Si le das a la [ i ] te dice el truco
Si le das a la [ FS ] te pone la galería fullscreen
y Si le das a [ SL ] te hace un slideshow

Lord of the lines 2 arecibo
Flyer: