¡DVS en Puerto Rico! Rincón (SkateTown) y Caguas (Moisty)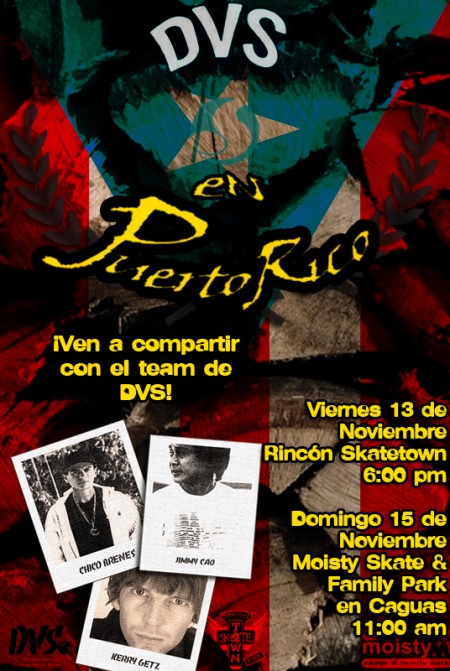 Team DVS en Puerto Rico
¡Ven y comparte con el team de DVS!
Viernes 13 de Noviembre
en Rincón Skatetown 6:00pm
Habrá jameo, así que trae tu skate, tu cámara y tu corillo.
Domingo 15 de Noviembre
en Moisty Skate and Family Park de Caguas 11:00am
Estarán jueceando el contest y apoyando a los competidores locales.
BE THERE!